Our Team
Jessica and her team take customer service very seriously. Together, they are committed to providing exceptional customer service to all of their clients.
If you need to schedule an appointment or request any other service, please reach out to one of our team members below.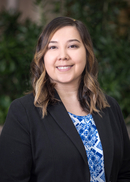 Julia M Starcher
Associate Financial Representative
Julia works with Jessica's practice to ensure clients receive the best customer service. She will walk you through the underwriting process as well as make any updates to your account. 
 
Julia may work with you on the following:
Making changes to your billing information

Expedite owner/beneficiary changes

Facilitate premium payments and policy loans

Process address changes

Schedule insurance exams

Complete and process applications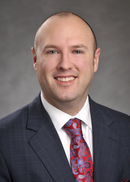 Keith D Gibson, CFP®, CLU®, CLF®
Keith has over 12 years of experience in the financial services and asset management industries.  His experience with retirement plans, asset allocation, portfolio management, and risk management positions him well to develop investment strategies and portfolio design in conjunction with our comprehensive financial planning for our clients.
Outside of the office he enjoys playing basketball, Cleveland sports, and exploring the Cuyahoga Valley National Park, but most of all Keith enjoys spending time with his family.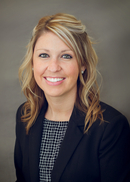 Laura C. Wagner, MBA
Laura joined Northwestern Mutual in June 2008.  As the Director of Marketing, Laura promotes and helps grow my business and ensures my clients receive a high level of service from the team.  In addition, she is responsible for the overall brand management of my practice.
Laura may work with you on the following:

Share team news and communications

Develop public relations opportunities

Schedule speaking engagements
Organizing charitable and community events and sponsorships
Laura lives in Uniontown, Ohio and enjoys spending time with family and friends, exercising, and interior design.  She is the Vice President of Akron Children's Hospital's Emerging Leaders Board and is the Event Chair for Dancing for the Kids which benefits Akron Children's Hospital's Showers Center for Childhood Cancer.